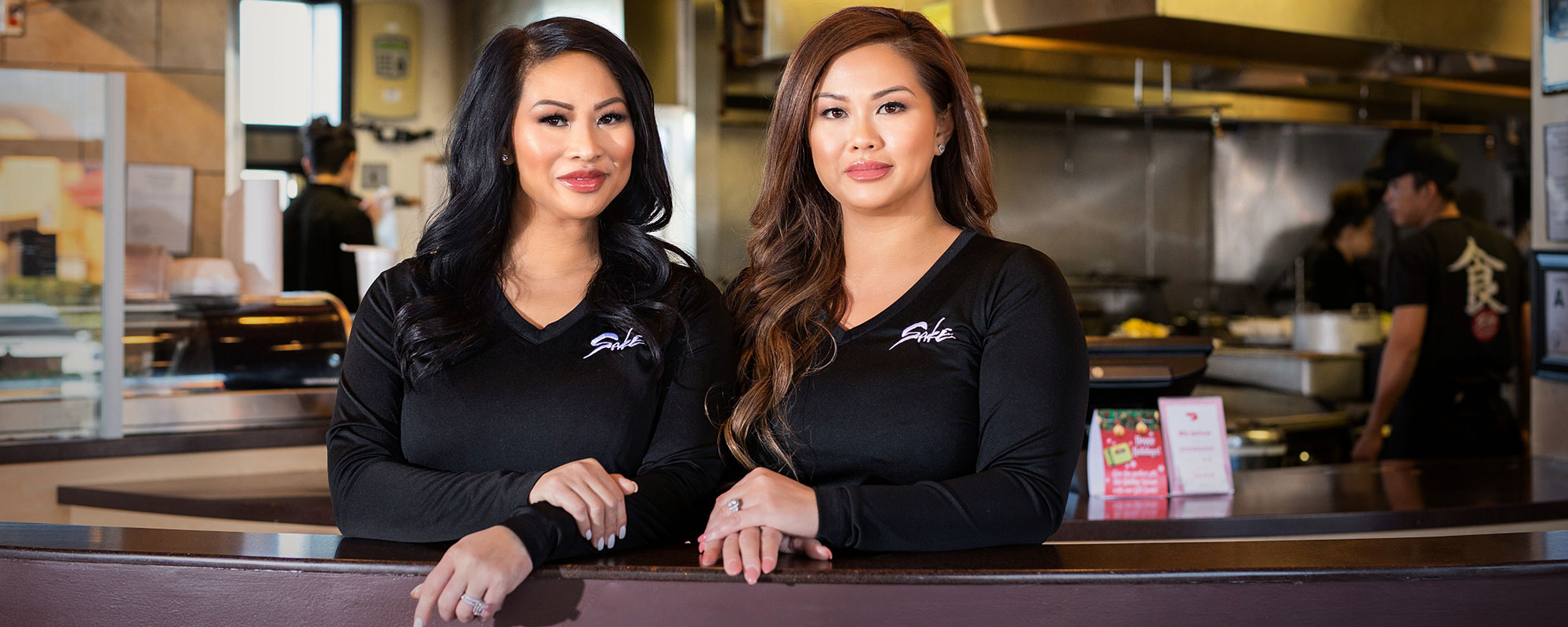 We're owners, sisters and proud community supporters.
When our father started Sake Express, he taught us a lot – not just about food, but also about the value of hard work and the importance of striving for excellence. We put those lessons into practice every day as we bring healthy, delicious food to you in a quick, efficient way.
We are totally committed to:
Never taking shortcuts in ingredients, freshness or preparation.
Providing an enjoyable workplace for our amazing Sake Express Team.
Giving back to our local community with gratitude and generosity.
If there's anything we can do to make your Sake Express experience even better, please let us know.